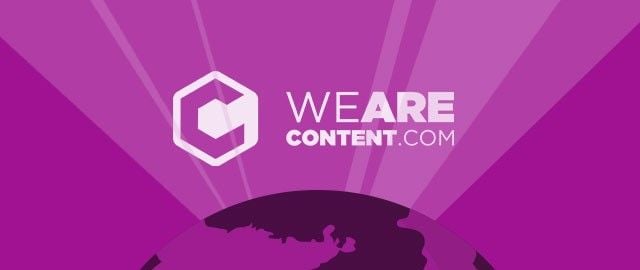 WeAreContent, the multimedia content marketing marketplace, today announces its global launch. We Are Content's launch will mean the worldwide availability of their comprehensive content range which includes text, video, animation, photo, audio and design content from over 2,200 providers.
WeAreContent help hispanic companies build an audience by providing them with content for potential customers to engage with. What makes the company original in this respect is the wide number of media formats and their affordable pricing structure which is accessible for small businesses and a wide range of companies.
WeAreContent are able to achieve such low rates and high quality as they are the only self-managing multimedia content platform that connects experts in content generation with clients that require content. It also gives its clients the possibility to decide the prices they are interested in and manage their own content marketing strategy.
"There is so much content available online nowadays, but you need real quality if you want to stand out," said We Are Content Co-founder and CEO Juan Carlos Samper. "However you also need quantity, which is out of the financial reach of most small companies; that's why we are dedicated to providing not just quality, but affordable content".
Content marketing, the objective of providing content to engage or create a brand's audience, is increasingly viewed as one of the most effective marketing techniques in a company's marketing arsenal. It can also be a cheaper way to generate traffic and leads than Facebook and Google's marketing services. Ninety-two percent of marketers said their organization views content as a business asset and CMOs at the largest technology companies report that building out content marketing as an organizational competency is the second most important initiative, only behind measuring ROI.
But with businesses now devoting as much as 42% of their marketing budget to content and content marketing estimated to become a $300 billion industry by 2019, competing with big companies is moving out of the financial reach of smaller companies and startups. By providing content as cheap as US$20 per article in We Are Content premium, WeAreContent hope to level the content marketing playing field.
"We are the first company in the hispanic market able to provide such a wide array of media content and formats", added Samper.
About
We Are Content's mission is to offer valuable multimedia content marketing solutions at an affordable price to a large number of hispanic companies. The We Are Content platform is self-managing meaning that businesses can self-tailor their content strategies and pricing online. With offices in Bogotá, Colombia, and Miami, Florida, We Are Content offer a wide array of content across various formats from over 2200 providers.